I need to upload my validation or certification using the uploads portal but I dont know what files to send?
If you are having problems sending your results to the Certification Team within the Vantiv VIABLE tool then you can manually upload them on the web uploads portal.
https://uploads.iccsolutions.com/
Click on the Login button. This will then prompt you with a username and password.
Here you need to enter your Client ID and Password. If you dont know this please raise a HelpDesk ticket.
Once logged in you now need to browse to the zip file that contains all your results**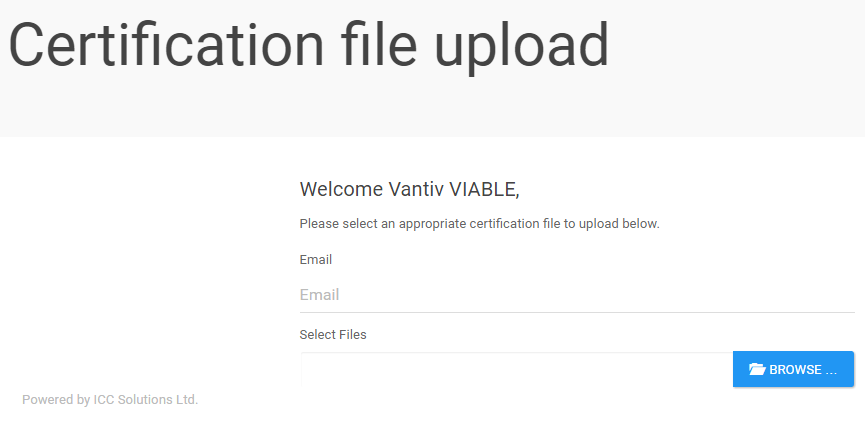 Go to the folder c:\iccsim50\termlogs\Vantiv CID-xxxx\
If you sort this folder by date your zip file should be at the top of the files list.
Ensure its the correct one as per your project name and number.
Enter your email address - this will be used to send you a confirmation that the file has been uploaded.
Once you have done the above steps you can click on the "Upload" button.
** You need to have done the "Send results for Validation" in the VIABLE tool.